SEARCH
Purchase Your Order Status Enquiry
WHY CHOOSE US
Security Payment

We support 20 multiple Global Currencies and various security kinds of payment methods by PayPal, Skrill(MoneyBooker), PaySafeCard to buy fifa coins convenient.

Best Price

Enough cheap FIFA 17 Coins & FIFA Coins Account in-stock, we always keep the lowest price and FIFA Coins discount coupon code you can get for all fifa platforms.

Instant Delivery

Sufficient FUT Coins & FUT 17 Coins can ensure delivery in 5-30 mins, easy to order, safe to buy, 24/7 LIVECHAT online support solves your FIFA Coins transaction problems!

Safety Gurantee

Professional online service allow us to efficiently deal with all issues and guarantee FIFA 17 Coins & FIFA 17 Coins Accounts 100% safe and 100% refund policy.
FIFA 17 Player Attributes Guide: Win With These Uninhibited Player Stats
Attributes define a player in FIFA 17: High values in pace, shooting, passing or dribbling are indispensable for a player to be considered good. In fact, it is not necessarily all about speeds and degrees, just the professionals first pay attention to other attributes.
Six summarized categories are printed on each FIFA Ultimate Team player card. Pace is composed, for example, of acceleration and sprint speed. It is therefore obvious to go after these numbers when you evaluate a player. Not all the stats are the same for each player, Christiano Ronaldo is a good player: he is the best player in FIFA 17, but he has catastrophic stats on the defending. Defending is usually not good to a striker. Accordingly, not all stats are important to each player. On the other hand, some less noticed attributes can be match-decisive and are also important for many different positions.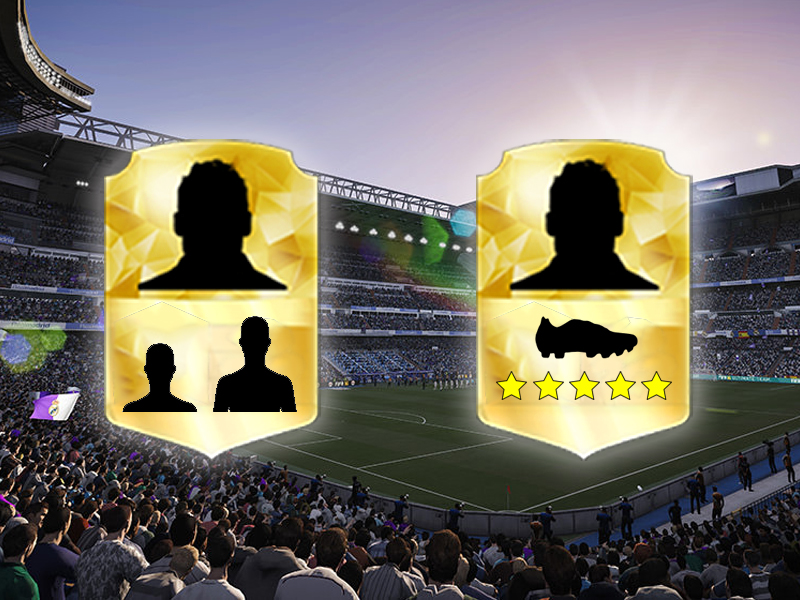 Height & strength
The size would be such a feature that is not printed on the card. First of all, great players naturally get better at high balls. This is true not only for playing with the head, where they have a distinct advantage. Even high balls can be better with the foot. Ultimately, big players have more mass and can thus get better in two-fights. This is important both for strikers and defenders, of course for goalkeepers, who are easier to get into the corners.
Mass and enforceability lead directly to the next attribute: strength. This stats is at the top of the list of important features among the pros. With a high rating of strength, a player can be better off in two-fights, and the attribute directly affects the shielding that is immensely important in FIFA 17. In the selection, you should place a high speed so special attention to this attribute.
Stars of weak foot & working rates
The third important value for the pros are the stars on the weak foot. The more stars a player has here, the more the weak is the strong foot. Depending on the number, the original stats are taken as a percentage of the shot. It is therefore much easier to place a shot from a bad position in the goal.
Worth a look is the working rates. If you've ever wondered why a player is always bouncing on his position and is not "working" forward or back, then that value might solve the puzzle. Preferably, a player should have a high working rate, either attack or defense, depending on whether he is used offensively or defensively. The other stats should be at least "medium". High / High can lead to problems, the player then appears all over the field, but is faster at the edge of his forces and must be replaced.
Rest & Interceptions
A whole new value in FIFA 17 is the rest. It determines how a player handles printing situations. Rest is important for every position: in front the balls have to be clean, in the middle the passports or flanks sit and at the rear must the ball safety and the intercepting tune. But it is not only important for defenders: intercepting acts as a miracle to midfielders, as they can then take possession of the ball in midfield and start a counter-attack.
Despite these often neglected attributes, the well-known of course still remain important: players should be fast and strikers can shoot well. An Ibrahimovic is also so good, because he has a strength of 98 and 1.95m is large. This always weighs on the missing speed again. The rather unknown values can give you an advantage in places where the opponent does not even count.