SEARCH
Purchase Your Order Status Enquiry
WHY CHOOSE US
Security Payment

We support 20 multiple Global Currencies and various security kinds of payment methods by PayPal, Skrill(MoneyBooker), PaySafeCard to buy fifa coins convenient.

Best Price

Enough cheap FIFA 20 Coins & FIFA Coins Account in-stock, we always keep the lowest price and FIFA Coins discount coupon code you can get for all fifa platforms.

Instant Delivery

Sufficient FUT Coins & FUT 20 Coins can ensure delivery in 5-30 mins, easy to order, safe to buy, 24/7 LIVECHAT online support solves your FIFA Coins transaction problems!

Safety Gurantee

Professional online service allow us to efficiently deal with all issues and guarantee FIFA 20 Coins & FIFA 20 Coins Accounts 100% safe and 100% refund policy.
Home
>>
News
>>
1481 Fifa 17 Marquee Matchups Sbc Predictions 21St April Potential Mms On This Weekend 22 And 2304
FIFA 17 Marquee Matchups SBC Predictions 21st April - Potential MMs On This Weekend (22 and 23/04)
Which big games will play on this weekend and which will be featured in the upcoming FIFA 17 Marquee Matchups SBC? If you are looking forward to make profit on the MMs SBC of 21st April or want to make good prepare for this SBC, you must are thinking about the questions. Thanks to Romanista3 again, we get some nice predictions for the new FIFA 17 Marquee Matchups SBC on this weekend on his post, also he give his advise on investing. Now let's check out the details:
FIFA 17 Marquee Matchups SBC Predictions - 21st April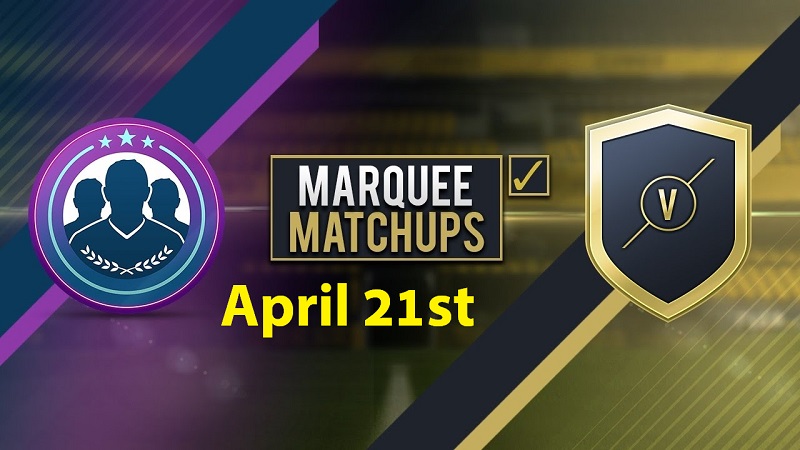 SL Benfica vs. Sporting Portugal (Lisbon derby): Pick up some portuguese non rare golds and some high rated rare golds like Rui, Carvalho or Pizzi in case the rating asked is "high".
Chelsea FC vs. Tottenham Hotspurs (FA Cup semi final, London derby): Just pick up some 80+ players from the league and 2 from each team.
Aston Villa vs. Birmingham City FC (Second City derby): 2 players from each team, 11 players from the Championship. Simple.
RCS Anderlecht vs. Club Brugge (2nd biggest rivarly in Belgium): 1st against 2nd in the playoff, buy the golds especially from Brugge since Anderlecht is in midweek's MM SBC.
Austria Wien vs. Rapid Wien (Wien derby): For this one I think that buying 2 players from each team and then bronzes will be enough.
Real Madrid vs. FC Barcelona (El Clasico): Buy 2 players from each team, target those like Casilla, Vidal, Rafinha... and some 80+ rated players from La Liga.
PSV Eindhoven vs. Ajax Amsterdam: It's safe to say that if this game is in the SBC, the requirements will be the same as Spartak vs. Zenit so 2 players from each team and some Dutch gold players.
Galatasaray vs. Fenerbahçe: Same as PSV vs Ajax, 2 players from each team and some Turkish golds!
New England Revolution vs. DC United (I-1995 derby): Don't think they'd ask a certain squad rating so 3 players from those 2 teams + bronzes
FC Sion vs. Lausanne Sport (Romand Derby): same as New England vs DC
Besides, you can you can get more suggestions about this weekend's FIFA 17 Marquee Matchups SBC from TheGISALEGEND's video as below: FIFA 17 SBC Marquee Matchups Predictions (Weekend 21st April)
Check more FIFA 17 Guides and FIFA 18 News on our news page, we offer cheap, safe , fast FIFA Coins and FIFA Coins Account, please feel free to use coupon "FIC" to get the cheapest deal. Also, FIFA 18 Coins will be on sale here in future.