SEARCH
Purchase Your Order Status Enquiry
WHY CHOOSE US
Security Payment

We support 20 multiple Global Currencies and various security kinds of payment methods by PayPal, Skrill(MoneyBooker), PaySafeCard to buy fifa coins convenient.

Best Price

Enough cheap FIFA 20 Coins & FIFA Coins Account in-stock, we always keep the lowest price and FIFA Coins discount coupon code you can get for all fifa platforms.

Instant Delivery

Sufficient FUT Coins & FUT 20 Coins can ensure delivery in 5-30 mins, easy to order, safe to buy, 24/7 LIVECHAT online support solves your FIFA Coins transaction problems!

Safety Gurantee

Professional online service allow us to efficiently deal with all issues and guarantee FIFA 20 Coins & FIFA 20 Coins Accounts 100% safe and 100% refund policy.
Home
>>
News
>>
1712 Fifa 18 Top 5 Best Germany Players Ratings Prediction 88 Özil, 89 Kroos And 89 Boateng
FIFA 18 Top 5 Best Germany Players Ratings Prediction - 88 Özil, 89 Kroos and 89 Boateng
2017/8/31 15:36:37
FIFA 18 draws closer and closer. Today we are going to continue share you our predictions of FIFA 18 top 5 best Germany players ratings, including Özil, Kroos and Boateng. Check out our full list below.
Top 5 Mats Hummels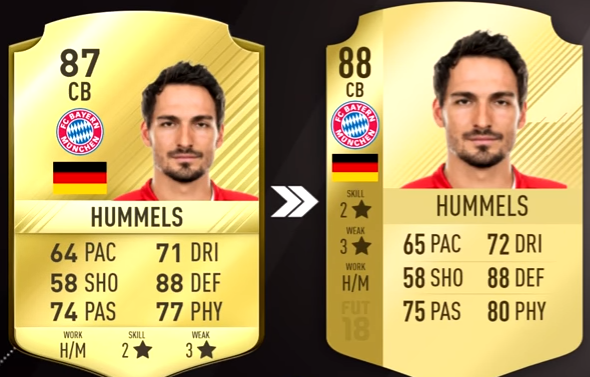 Mats Hummels has player with Jérôme Boateng. They are both fabulous. But we think Hummels is even better than Boateng in a lot of games. So we expect an upgrade to Mats Hummels from 87 to 88, maybe even 89. But for that, Bayern Munchen has to do better in the Champions League if EA is going to upgrade him to 89.
Top 4 Mesut Özil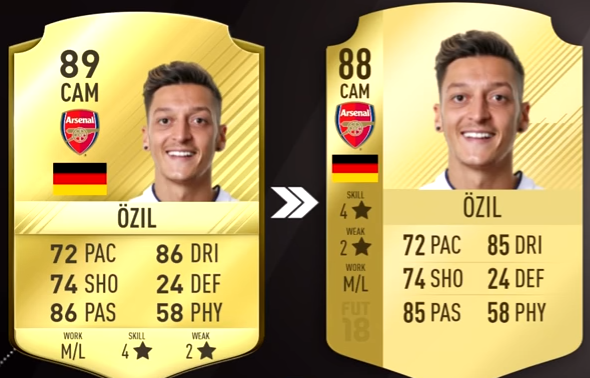 Mesut Özil is a superstar from Arsenal. His 89 rating in FIFA 17 is quite reasonable. Although he gave a lot of assists during last season, the man was invisible in a lot of games. We don't think he should be one of the highest rated midfielders. For an invisible player, we think 88 or 87 is match with him.
Top 3 Jérôme Boateng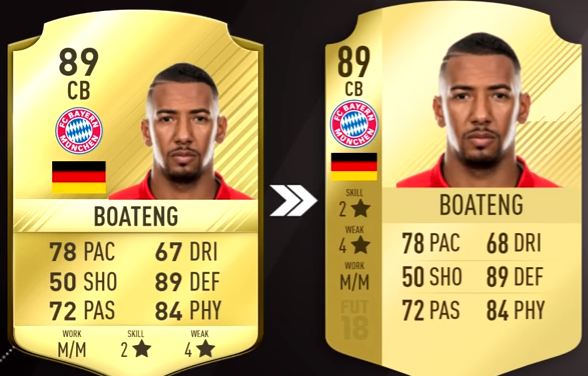 In start of FIFA 17, Jérôme Boateng was a 90 rated player and that was a little bit too much. Then he was downgraded in the winter to 89. He could continue to downgrade to 88. Just as we said before, Hummels is just as good in real life and so is Boateng. So we think this man won't downgrade for the second time.
Top 2 Toni Kroos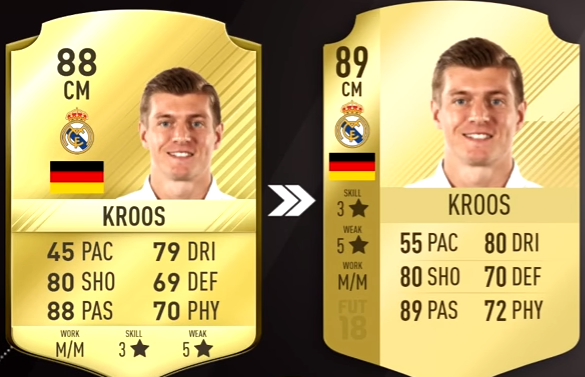 We have a new number two in this list and that is Toni Kroos. The man makes the football look so easy. He never loses the ball on midfield. He is so composed and so relaxed. His long passed, his crosses and his free kicks is absolutely amazing for Real Madrid. We think his pace should go up to 55 and 45 pace is certainly a disgrace to him.
Top 1 Manuel Neuer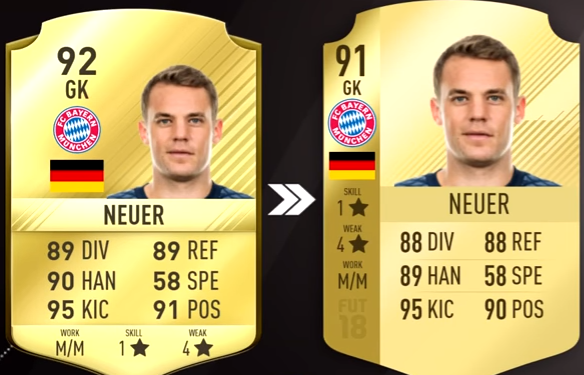 This man is of course better than all the other goalkeepers. He is just like a sweeper keeper on the pitch because of his unique playing style and speed when rushing off his line to anticipate opponents. This man is also an extra center. He is also known for his quick reflexes, excellent shot-stopping abilities, strength, long throwing range, command of his area and accurate control and distribution of the ball. His rating in FIFA 18 is hard to decide. We think 91 or 92 are both okay to him. But we still prefer to the former one.
Want to get these top players in FIFA 18? Stock some FIFA 18 Coins at the cheapest price on FIFACOINGO.COM at the first time.