SEARCH
Purchase Your Order Status Enquiry
WHY CHOOSE US
Security Payment

We support 20 multiple Global Currencies and various security kinds of payment methods by PayPal, Skrill(MoneyBooker), PaySafeCard to buy fifa coins convenient.

Best Price

Enough cheap FIFA 20 Coins & FIFA Coins Account in-stock, we always keep the lowest price and FIFA Coins discount coupon code you can get for all fifa platforms.

Instant Delivery

Sufficient FUT Coins & FUT 20 Coins can ensure delivery in 5-30 mins, easy to order, safe to buy, 24/7 LIVECHAT online support solves your FIFA Coins transaction problems!

Safety Gurantee

Professional online service allow us to efficiently deal with all issues and guarantee FIFA 20 Coins & FIFA 20 Coins Accounts 100% safe and 100% refund policy.
Real Madrid's Rising Star Borja Mayoral Is 18-year-old C.Ronaldo
Have never heard Borja Mayoral? It's ok. Maybe in the next few months, the name will become the new hot spot of football. Real Madrid is in hopeless situation for title of La Liga, Benzema is set for up three weeks out injured, that gave the young teenager a golden opportunity. After his debut against Atletico Madrid, Borja started in the 3-1 away win over Levante, creating a own goal which was impressed.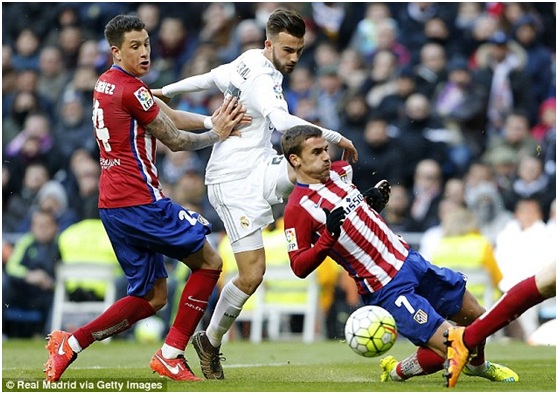 Borja Mayoral, born 5 April 1997, less than 19 years old. The wonderkid, who is a native of Madrid, joined Real Madrid's youth setup in 2007, after starting out at Real Madrid's AD Parla (only 20KM away from Madrid) at 7-year-old. 1.81 m's Mayoral has been hailed as the combination of Benzema and Raul with great sense of attacking, shooting accuracy, passing ability. In 2013-14 season he played in the latter's Juvenil A squad, was included in Castilla last season, entered to the first team this season, Mayoral jump up at an alarming rate.
Mayoral started his first senior game for Real Madrid against Levante UD. In the 4231 formation, Mayoral played as a single arrow - the position belongs to Benzema. As a rookie, Mayoral's ball control opportunities were rare, played 85 minutes but only did 18 passes. The only highlight was the 18-year-old created a own goal. In the 38 minutes, Danilo passed to ball to center from right side, Mayoral half turned and shot with his right foot, the ball hit the post and bounced into the keeper Marinho's back and legs, Marinho fell to the ground, but his left hand crashed the ball into the goal.
While Mayoral and his teammates celebrated for the goal, the official found that this is a own goal from Levante's goalkeeper Marinho. In OPTA data, Mayoral's scoring is also only referred to as a shot (hitting the woodwork as not being shot). Halftime, Mayoral specifically asked referee about the goal, but he got a disapCoined answer. But as Searle radio said, Mayoral's shooting has show his power, he was delighted to be part of victory at Levante.
For Mayoral, if the ball was belong to him, his first starting would be more perfect, game Pony said: The youngster said: "I don't think they awarded me the goal in the end, but I said to the referee to see if I could claim it, that it was my first goal and I was excited. I am happy with the win and to be in the Real Madrid starting XI. It was a difficult game and we approached it with a lot of enthusiasm and excitement. We are Real Madrid and we will approach every game with the same desire."
As Spanish football expert opinion, Mayoral has been backed by Real Madrid's super star: C.Ronaldo. "Aspen Daily" Manu Sainz Coined out we can see the young Ronaldo from Mayoral, and Ronaldo gives Mayoral great support. Mayoral still has chances to score in future. Benzema is absent for three weeks, Mayoral has been Zidane's No. 2 center.
Fifacoinsgo.com - provides you Cheap & Safe & Legit FIFA Coins & FIFA Coins, Fast Delivery & 24/7 Live Support.