SEARCH
Purchase Your Order Status Enquiry
WHY CHOOSE US
Security Payment

We support 20 multiple Global Currencies and various security kinds of payment methods by PayPal, Skrill(MoneyBooker), PaySafeCard to buy fifa coins convenient.

Best Price

Enough cheap FIFA 20 Coins & FIFA Coins Account in-stock, we always keep the lowest price and FIFA Coins discount coupon code you can get for all fifa platforms.

Instant Delivery

Sufficient FUT Coins & FUT 20 Coins can ensure delivery in 5-30 mins, easy to order, safe to buy, 24/7 LIVECHAT online support solves your FIFA Coins transaction problems!

Safety Gurantee

Professional online service allow us to efficiently deal with all issues and guarantee FIFA 20 Coins & FIFA 20 Coins Accounts 100% safe and 100% refund policy.
Home
>>
News
>>
981 Fifa 17 Chemistry Trick Loyalty Bonus Get Loyalty Quickly Without Playing 10 Games And Loss
FIFA 17 Chemistry Trick: Loyalty Bonus - Get Loyalty Quickly Without Playing 10 Games And Loss
In FIFA 17, there is a trick to get the Loyalty Bonus efficiently without playing 10 games and destroying your multiplier in FUT 17.
Chemistry is the most complicated aspect of the FIFA 17 Ultimate Team. All information on team and player chemistry and how to calculate it is found in this FIFA 17 Chemistry Guide. The loyalty of your players also has an influence on the chemistry.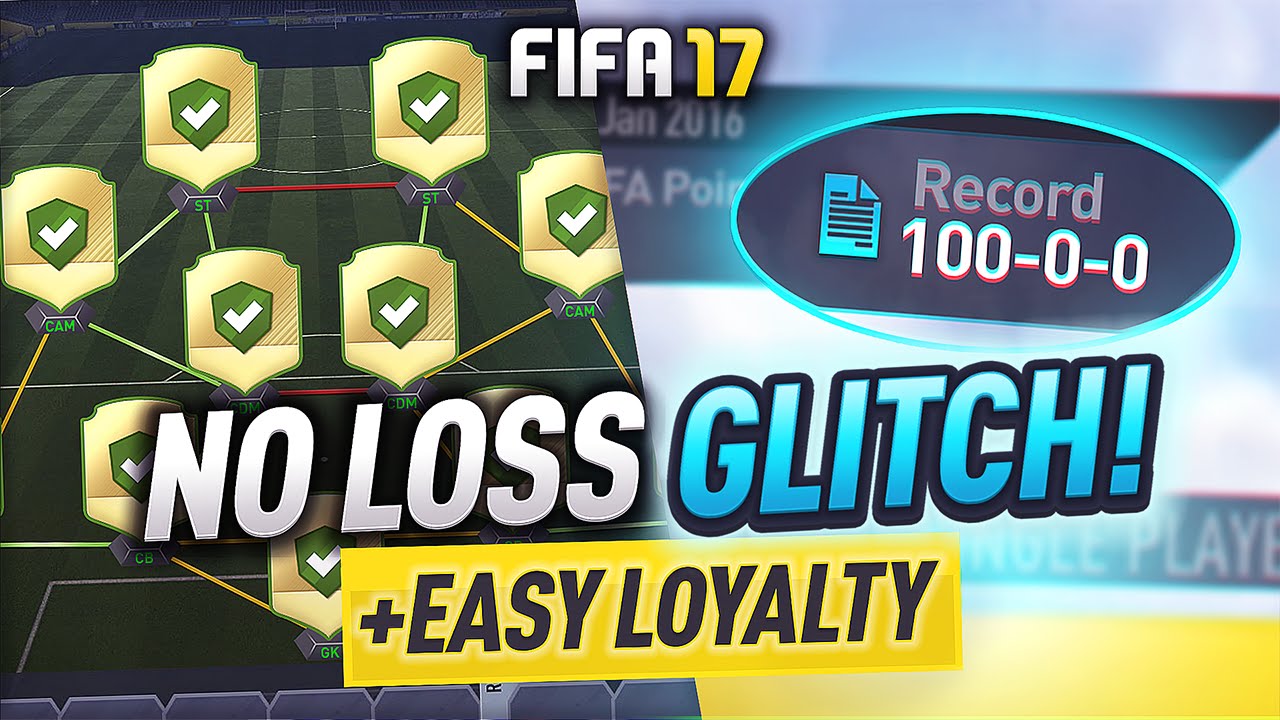 In some squad building challenges, "loyal" players are a prerequisite, in others you have to build on the loyalty bonus to achieve the required team chemistry. There are only two ways the players become loyal:
The players you pull out of packs, they are immediately loyal.

Or you can play 10 games with the players you earn on the transfer market.
Only when a purchased player has played 10 games in your team, he becomes loyal and gets an extra Coin on the chemistry.
However, it takes several hours to complete 10 games. A great deal of time for cards that you would just want to exchange for the SBC rewards. Is there faster way?
Get Loyalty Bonus in minutes and without playing 10 games
Yes, there is a way to get to the loyalty bonus quickly. This is cloaked in the community as "glitch" or as a "trick" cheered. Whether or not you want to use it, you have to decide for yourself.
The basic idea is to start a match with the team, which consists of the respective players - and abort shortly after the whistle. This is 10 times now, and you have already completed 10 games with the players in a very short time and won the Loyalty Bonus. However, with a big disadvantage: the multiplier, which has a serious effect on the FIFA coins win after matches, falls into the basement. It takes some games and numerous hours to screw it up again. This is not really worth it.
However, there is still a way to avoid play games and multiplier burglary:
l You go to the "Team of the week" in the single player area.
l You challenge it on any difficulty (for example, semi-professional) with the appropriate player team.
l Now you wait for the whistle and play for a few seconds.
l Now you do not break the game in-game, but close FIFA 17 directly. On the PS4, for example, press the PS button and close the application.
Now repeat this until your players have the loyalty bonus after 10 games. This trick takes a total of 20-30 minutes, but no matches are counted - and it is still much faster than playing all 10 games in full length.
Note: Contracts are consumed. So you have to treat the players with contracts, since they come with only 7 by default.
If you need any cheap FIFA 17 Coins and FIFA 17 Coins Account to invest on FIFA 17 TOTW or finish FIFA 17 Halloween SBC, welcome to get best deals on Fifacoinsgo.com.
1. Coupon Code "FIC" - 5% Discount
2. Register our membership to become VIP, you will get Member Coins for free FIFA Coins
3. Following our Facebook, Twitter, Google+, you will get the latest Promotion and Special deals for FIFA Coins & FIFA 17 Coins Account
4. 24/7 online services for FIFA Coins Transaction Problems, feel free to hit us up through LIVECHAT!