SEARCH
Purchase Your Order Status Enquiry
WHY CHOOSE US
Security Payment

We support 20 multiple Global Currencies and various security kinds of payment methods by PayPal, Skrill(MoneyBooker), PaySafeCard to buy fifa coins convenient.

Best Price

Enough cheap FIFA 20 Coins & FIFA Coins Account in-stock, we always keep the lowest price and FIFA Coins discount coupon code you can get for all fifa platforms.

Instant Delivery

Sufficient FUT Coins & FUT 20 Coins can ensure delivery in 5-30 mins, easy to order, safe to buy, 24/7 LIVECHAT online support solves your FIFA Coins transaction problems!

Safety Gurantee

Professional online service allow us to efficiently deal with all issues and guarantee FIFA 20 Coins & FIFA 20 Coins Accounts 100% safe and 100% refund policy.
Home
>>
News
>>
1054 Fifa 17 Marquee Matchups Sbc Cheap United States V Mexicobrazil V Argentinawales V Serbianigera V Algeria Squad Builder
FIFA 17 Marquee Matchups SBC - Cheap United States v Mexico/Brazil v Argentina/Wales v Serbia/Nigera v Algeria Squad Builder
New FIFA 17 Marquee Matchups Squad Builder Challenges is live on FUT from 11th November to 13th November, with 4 SBC - United States v Mexico, Brazil v Argentina, Wales v Serbia, Nigera v Algeria Squad Builder. For the players who have some quicksell gold cards in their club, this is one of the easiest SBC. But you can be rewarded the packs possible including Chiellini or James Rodriguez. Ok, now follow us to know more details and make cheap squad builder for FIFA 17 Marquee Matchups SBC.
FIFA 17 Squad Builder Challenges - Marquee Matchups
Complete Challenges with clubs from this week's key matchups before time expires
Rewards
PREMIUM GOLD PACK x 1
United States v Mexico
Exchange a mix of players from the United States and Mexico
Requirement
Min. 3 United States Players

Min. 3 Mexico Players

Min. Players from different Leagues: 4

Min. Team Rating: 76

Min. Team Chemistry: 95

Number of Players in the Squad: 11
Rewards
· PREMIUM GOLD JUMBO PACK x 1
Cheap United States v Mexico Squad Builder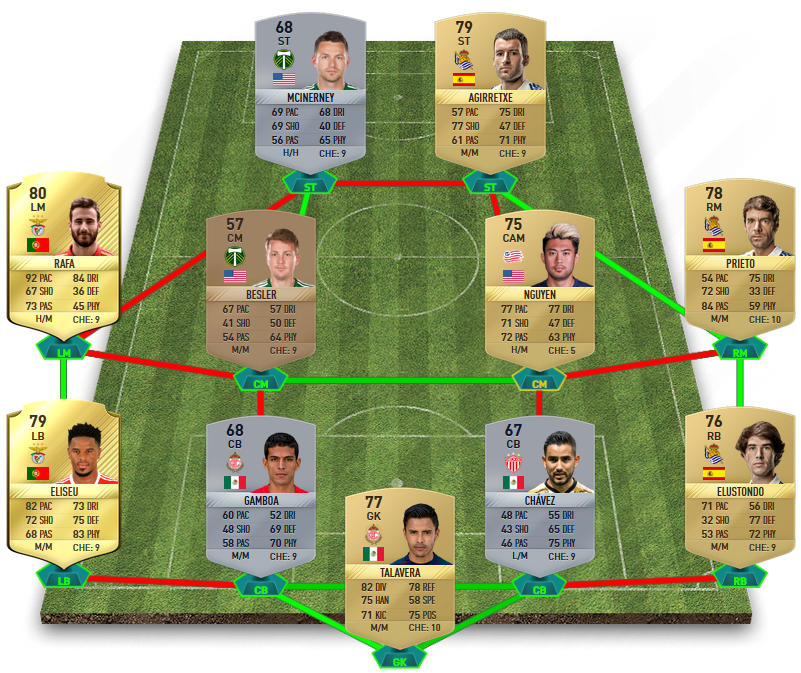 Brazil v Argentina
Exchange a mix of players from Brazil and Argentina
Requirements
Min. 5 Brazil Players

Min. 5 Argentina Players

Exactly Gold Players

Min. Players from different Leagues: 7

Min. Team Chemistry: 95

Number of Players in the Squad: 11
Rewards
· GOLD PLAYERS PREMIUM PACK x 1
Cheap Brazil v Argentina Squad Builder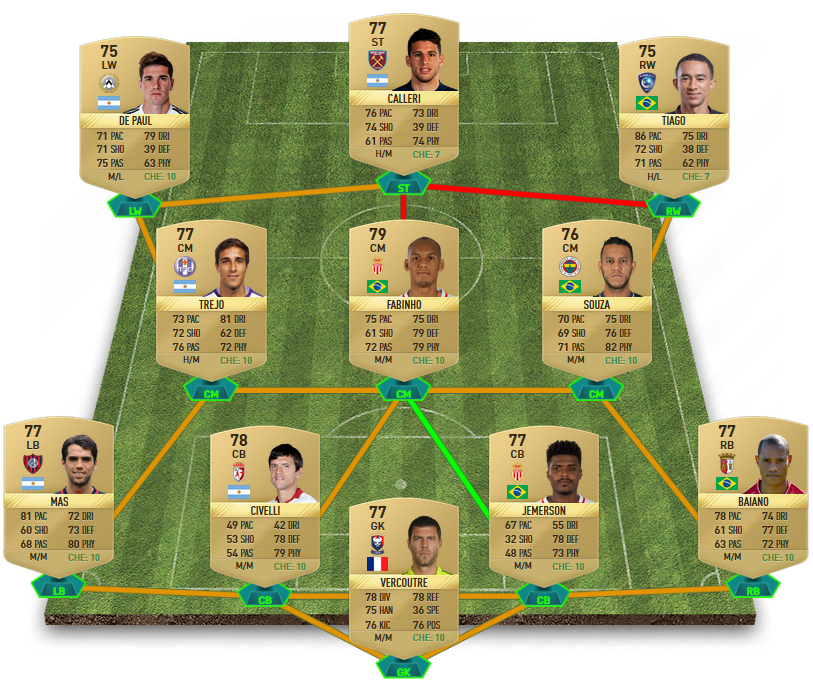 Wales v Serbia
Exchange a mix of players from Wales and Serbia
Requirements
Min. 1 Wales Players

Min. 1 Serbia Players

Players from different Leagues: Exactly 3

Min. Team Rating: 78

Min. Team Chemistry: 95

Number of Players in the Squad: 11
Rewards
PREMIUM GOLD PACK x 1

2,500 Coins
Cheap Wales v Serbia Squad Builder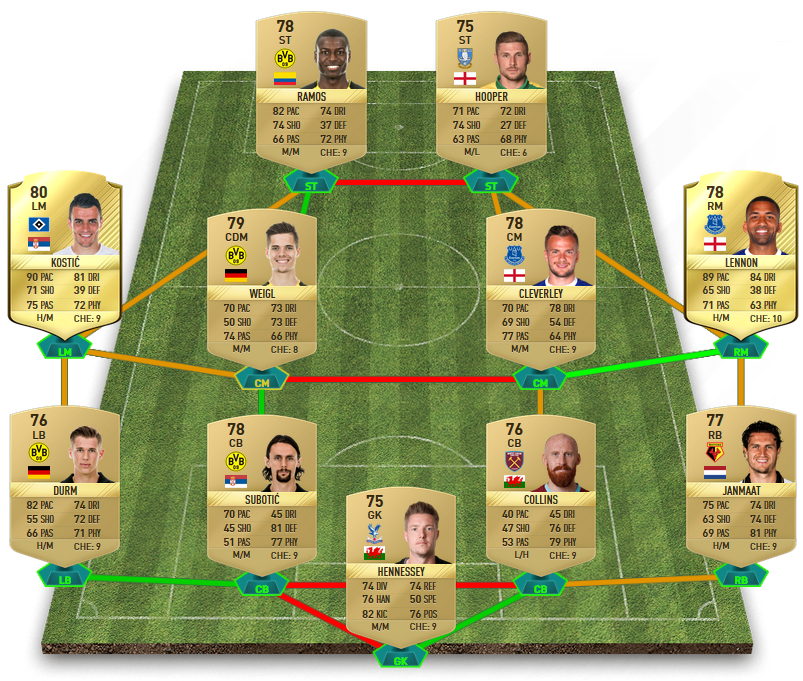 Nigeria v Algeria
Exchange a mix of players from Nigeria and Algeria
Requirements
Min. 2 Nigeria Players

Min. 2 Algeria Players

Exactly Gold Players

Min. Team Chemistry: 95

Number of Players in the Squad: 11
Rewards
GOLD PLAYERS PREMIUM PACK x 1
Cheap Nigeria v Algeria Squad Builder