SEARCH
Purchase Your Order Status Enquiry
WHY CHOOSE US
Security Payment

We support 20 multiple Global Currencies and various security kinds of payment methods by PayPal, Skrill(MoneyBooker), PaySafeCard to buy fifa coins convenient.

Best Price

Enough cheap FIFA 20 Coins & FIFA Coins Account in-stock, we always keep the lowest price and FIFA Coins discount coupon code you can get for all fifa platforms.

Instant Delivery

Sufficient FUT Coins & FUT 20 Coins can ensure delivery in 5-30 mins, easy to order, safe to buy, 24/7 LIVECHAT online support solves your FIFA Coins transaction problems!

Safety Gurantee

Professional online service allow us to efficiently deal with all issues and guarantee FIFA 20 Coins & FIFA 20 Coins Accounts 100% safe and 100% refund policy.
Home
>>
News
>>
1199 Fifa 17 Marquee Matchups Sbc Week 12 Melb City V Melb Victorymanchester City V Arsenaleverton V Liverpoolbayern V Rb Leipzig
FIFA 17 Marquee Matchups SBC Week 12: Melb. City v Melb. Victory/Manchester City v Arsenal/Everton v Liverpool/Bayern v RB Leipzig
2016/12/16 10:07:10
The week 12 of FIFA 17 Marquee Matchups SBC is available on FUT now, which feature four big matches: Melb. City v Melb. Victory, Manchester City v Arsenal, Everton v Liverpool, Bayern v RB Leipzig. If you want to win some packs and coins, just complete the four challenges in 5 days. In our guide, we list all the rewards, requirements of the challenges and show you cheap squad builder to help you finish the FIFA 17 MM SBC.
FIFA 17 Marquee Matchups Squad Builder Challenges - Week 12
Complete Challenges with clubs from this week's key matchups before time expires
Rewards
1 x Rare Gold Pack
Expires: 5 days
Melb. City v Melb. Victory
FIFA 17 Marquee Matchups SBC - Melb. City v Melb. Victory
Exchange a mix of players from the Melbourne Derby
Rewards
1 x All Players Pack
Requirements
Total Players: 11
Min Chem: 90
Min players from Hyundai A-League: 11
Min players from Melbourne City + Melbourne Victory: 1
Cheap Melb. City v Melb. Victory SBC Squad Builder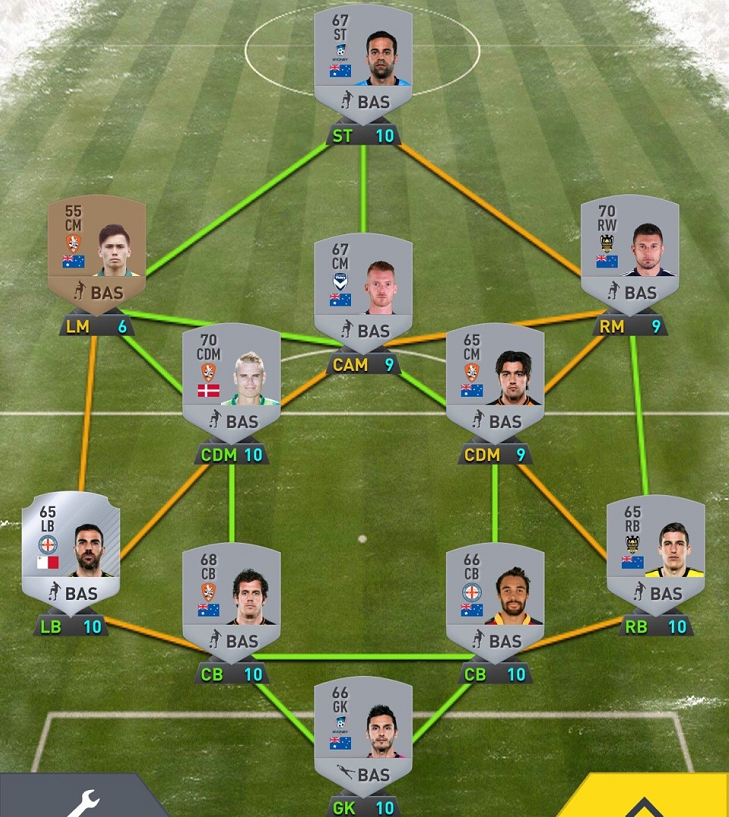 FIFA 17 Marquee Matchups SBC - Manchester City v Arsenal
Exchange a mix of players from Manchester City and Arsenal
Rewards
1 x Prime Gold Players Pack
2,500 coins
Requirements
Total Players: 11
Min Chem: 90
Min Rating: 82
Min players from Manchester City: 1
Min players from Arsenal: 1
Manchester City v Arsenal SBC Squad Builder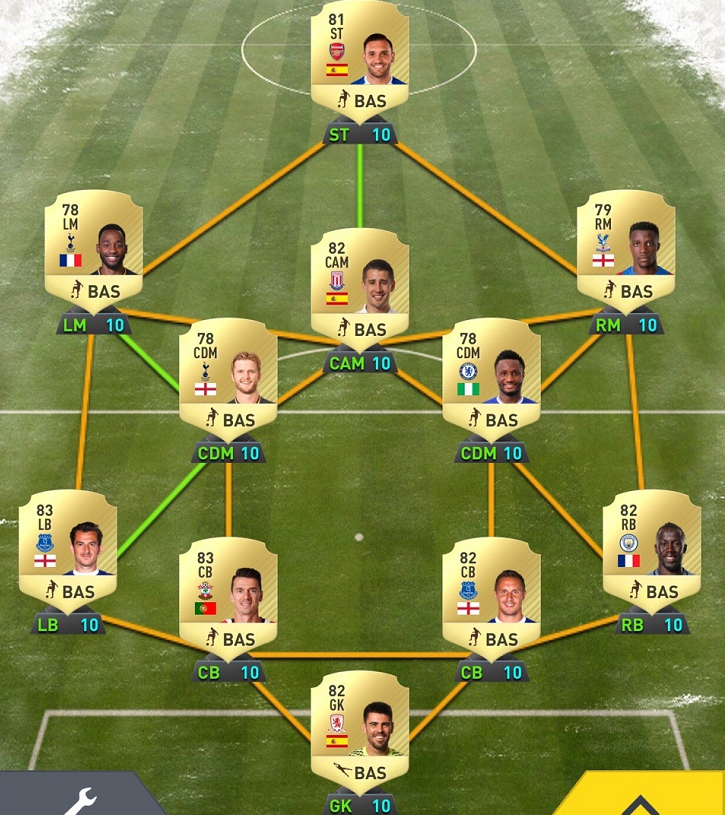 FIFA 17 Marquee Matchups SBC - Everton v Liverpool
Exchange a mix of players from the Merseyside derby
Rewards
1 x Jumbo Premium Gold Pack
Requirements
Total Players: 11
Gold Players: 11
Min Nations: 5
Min Chem: 90
Min players from Everton: 1
Min players from Liverpool: 1
Everton v Liverpool SBC Squad Builder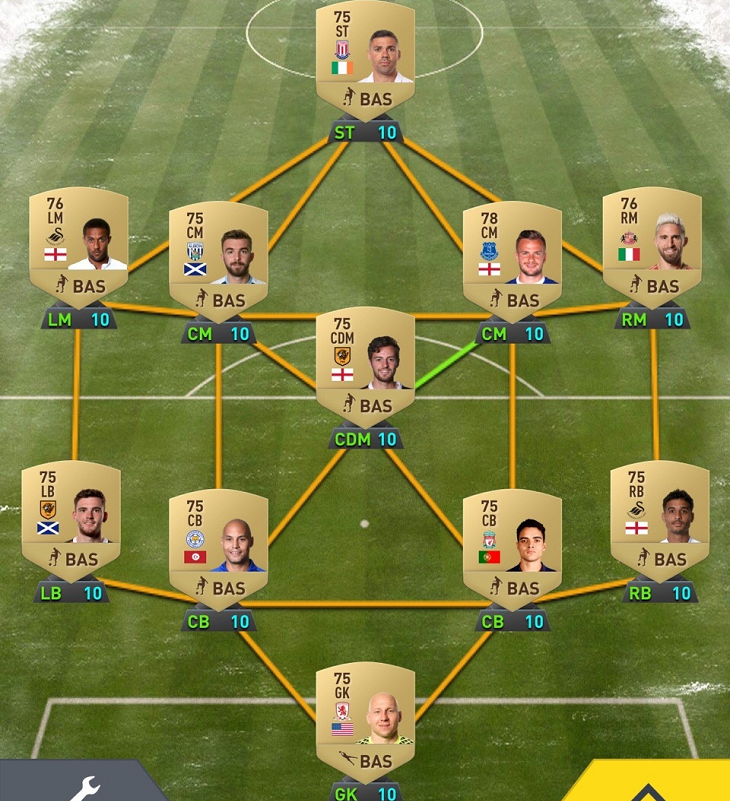 FIFA 17 Marquee Matchups SBC - Bayern v RB Leipzig
Exchange a mix of players from Bayern and RB Leipzig
Rewards
1 x Premium Gold Players Pack
Requirements
Total Players: 11
Min Rare Players: 4
Min Chem: 90
Min Rating: 79
Min players from Bayern Munchen: 1
Min players from RB Leipzig: 1
Min players from Bundesliga: 11
Bayern v RB Leipzig SBC Squad Builder