SEARCH
Purchase Your Order Status Enquiry
WHY CHOOSE US
Security Payment

We support 20 multiple Global Currencies and various security kinds of payment methods by PayPal, Skrill(MoneyBooker), PaySafeCard to buy fifa coins convenient.

Best Price

Enough cheap FIFA 20 Coins & FIFA Coins Account in-stock, we always keep the lowest price and FIFA Coins discount coupon code you can get for all fifa platforms.

Instant Delivery

Sufficient FUT Coins & FUT 20 Coins can ensure delivery in 5-30 mins, easy to order, safe to buy, 24/7 LIVECHAT online support solves your FIFA Coins transaction problems!

Safety Gurantee

Professional online service allow us to efficiently deal with all issues and guarantee FIFA 20 Coins & FIFA 20 Coins Accounts 100% safe and 100% refund policy.
FIFA 17 PL Player Of The Month December Predictions - POTM Investments
2017/1/6 17:38:24
At every beginning of the month, the most expected SBC to FIFA fans is FIFA 17 PL POTM SBC. And if you can make right investment in advance for POTM, you can save huge coins for completing the SBC or earn big profit for selling the involved players in market. So here is our FIFA 17 Player Of The Month December Predictions for Premier League. A lots of players have been great and we will tell you all this six candidates that have the biggest chance of getting the POTM SBC card. So who to invest and what players to buy for FIFA 17 Player Of The Month December SBC, we will show you everything in our FIFA 17 PL POTM December Predictions.
Alexis Sánchez (Arsenal)
Goals:4 Assists:3

We're starting off with awesome superstar Alexis Sanchez and he has been doing great again with four goals and three assists in December 2016, and scored the first ever hat trick at the London Stadium to help Arsenal trounce a poor West Ham side 5-1 at the beginning of December. We think he can stay fit all season long because he is a world-class striker and Arsenal can maybe challenge for the title if Sanchez can keep scoring goals. And with 4 goals and 3 assists, Sanchez is a very big investor of winning at this month.
Diego Costa (Chelsea)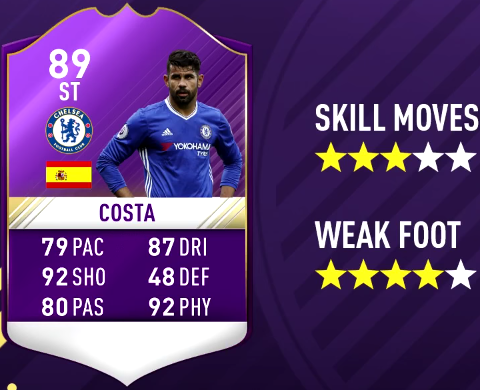 Goals:4 Assists:1
Although we know Costa has already gotten one Player Of The Month card, we couldn't let him out of this prediction. Because he is just planted again in December for scoring tow winning goals in the 1-0 victories. When a game was looking to end at inferiority, Costa did something phenomenal and got the three Coins on the board for Chelsea. He is such a powerhouse upfront and is performing every game for the team. So scored 3 goals and winning goals for Chelsea in December, it's just explained again why Costa is here.
Christian Eriksen (Tottenham Hotspur)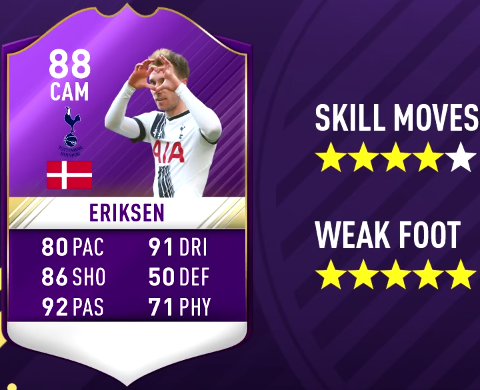 Goals:4 Assists:2
Christian Eriksen from Tottenham Hotspur contributed four goals and two assists in December, he is playing better and better and all the big clubs and you want to buy him. We notice Real Madrid, Barcelona, Bayern Munich all the clubs are willing to sign this damage playmaker because he is just fabulous. Four goals and 1 assists is that so good for a center attacking midfielder. No matter which position he plays on, he's one of the best CM in the world.
Mark Noble (West Ham United)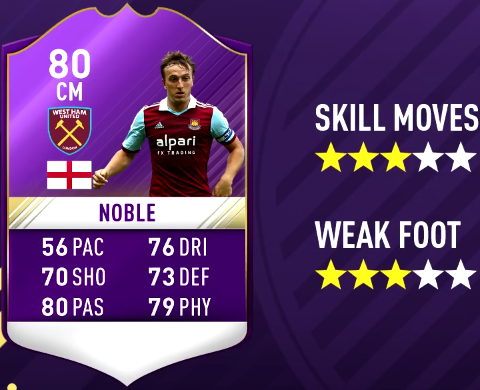 Goals:2 Assists:0
If we're thinking a little bit outside of the box Mark Noble can be a big invest because West Ham had a dramatic start of the season 2016-2017. But now they won three times in a row and that's a good performance. Mark Noble is important for the team since he scored two winning goals from the penalty spot. The first penalty was against Hull City, he scored directly; and the second penalty was against Burnley, he scored rebound after Tom Heaton saves his penalty. Two home league wins on the bounce for West Ham, courtesy of a Mark Noble penalty.
Adam Lallana (Liverpool)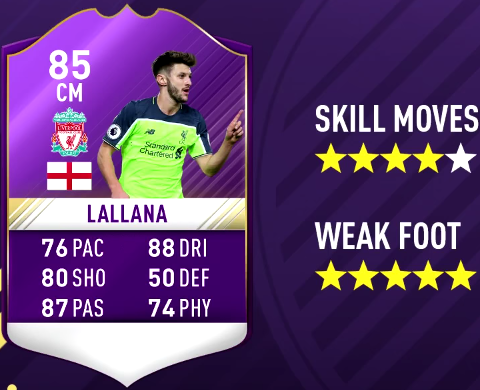 Goals:4 Assists:2
In the first half of the season, Adam Lallana is scoring more, creating more and completing more passes than at any other time since his move to Anfield in 2014. With seven goals and seven assists so far this season, he has been involved in more goals than any other Premier League midfielder. In December, he scored 4 goals and offered 2 assists for his clubs. We think he have big chance to win FIFA 17 POTM card as well.
Zlatan Ibrahimovic (Manchester United)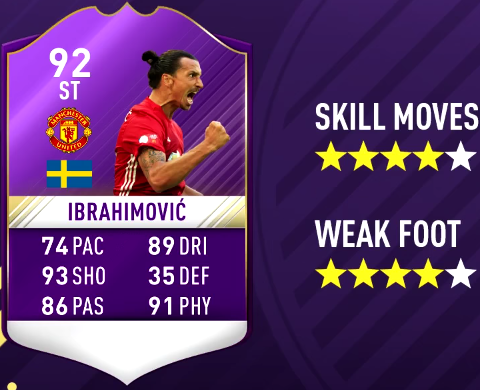 Goals:5 Assists:3
Ibrahimovic enjoyed an impressive month for United, scoring five goals in six league appearances for the club, including a brace against West Bromwich Albion. The former Sweden international also helped the Red Devils remain unbeaten throughout December, winning five consecutive Premier League games. Manchester United are currently enjoying their longest unbeaten run since Sir Alex Ferguson's reign, having gone 13 games since their last defeat.
Welcome to check more FIFA 17 News and Guides on Fifacoinsgo.com, also you can use VIP Coupon "FIC" get biggest discount to buy cheapest FIFA 17 Coins and FIFA 17 Coins Accounts here.