SEARCH
Purchase Your Order Status Enquiry
WHY CHOOSE US
Security Payment

We support 20 multiple Global Currencies and various security kinds of payment methods by PayPal, Skrill(MoneyBooker), PaySafeCard to buy fifa coins convenient.

Best Price

Enough cheap FIFA 20 Coins & FIFA Coins Account in-stock, we always keep the lowest price and FIFA Coins discount coupon code you can get for all fifa platforms.

Instant Delivery

Sufficient FUT Coins & FUT 20 Coins can ensure delivery in 5-30 mins, easy to order, safe to buy, 24/7 LIVECHAT online support solves your FIFA Coins transaction problems!

Safety Gurantee

Professional online service allow us to efficiently deal with all issues and guarantee FIFA 20 Coins & FIFA 20 Coins Accounts 100% safe and 100% refund policy.
Home
>>
News
>>
1682 Fifa 17 Futties Nominees Sbc Last Futties 17 Category Rb Aurier, Clyne And Bruno Peres
FIFA 17 FUTTIES Nominees SBC - Last FUTTIES 17 Category RB Aurier, Clyne and Bruno Peres
2017/8/9 17:38:34
It comes to the last FUTTIES 17 Category now! Who is your favorite RB? Aurier? Clyne? Or Bruno Peres? Now you can vote for the RB you love. Just complete their SBC, then you will have the right to vote for them. Besides, you will also get their pink cards. Here we are going to share you the cheapest squad to complete Aurier, Clyne and Bruno Peres SBCs.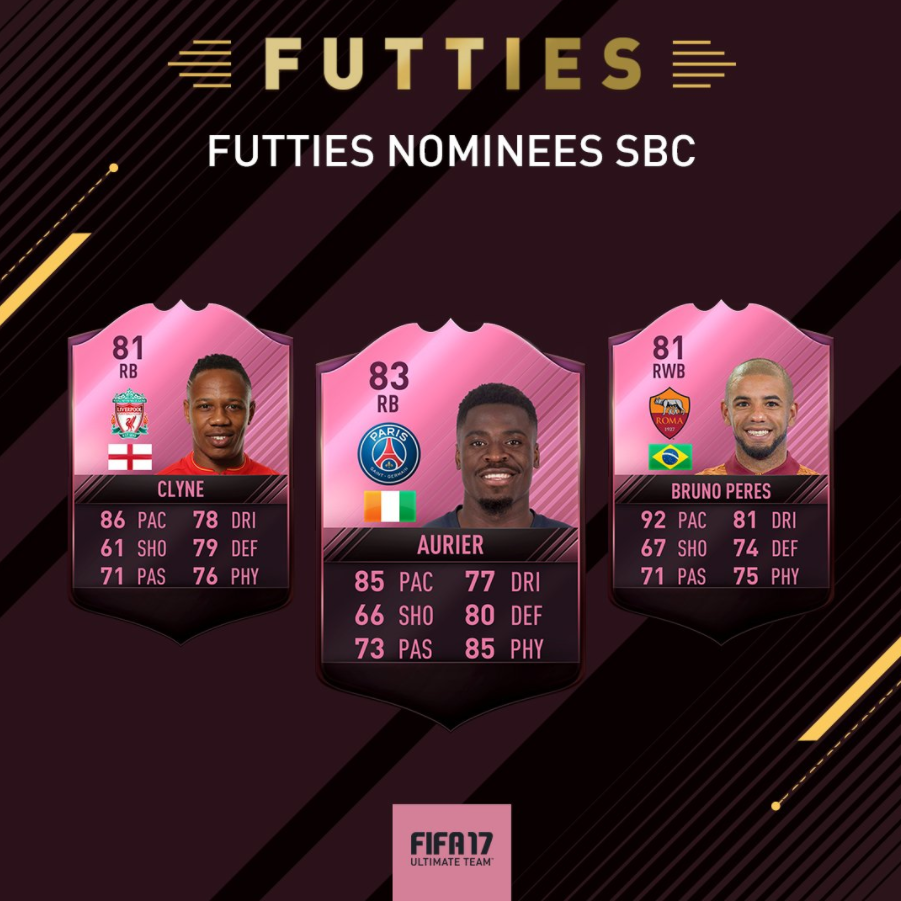 FIFA 17 FUTTIES Nominees SBC - Serge Aurier SBC
Rewards: 1 Aurier
Requirements:
Squad Rating: Min 75
Team Chemistry: Min 60
Players in the Squad: 11
Squad 1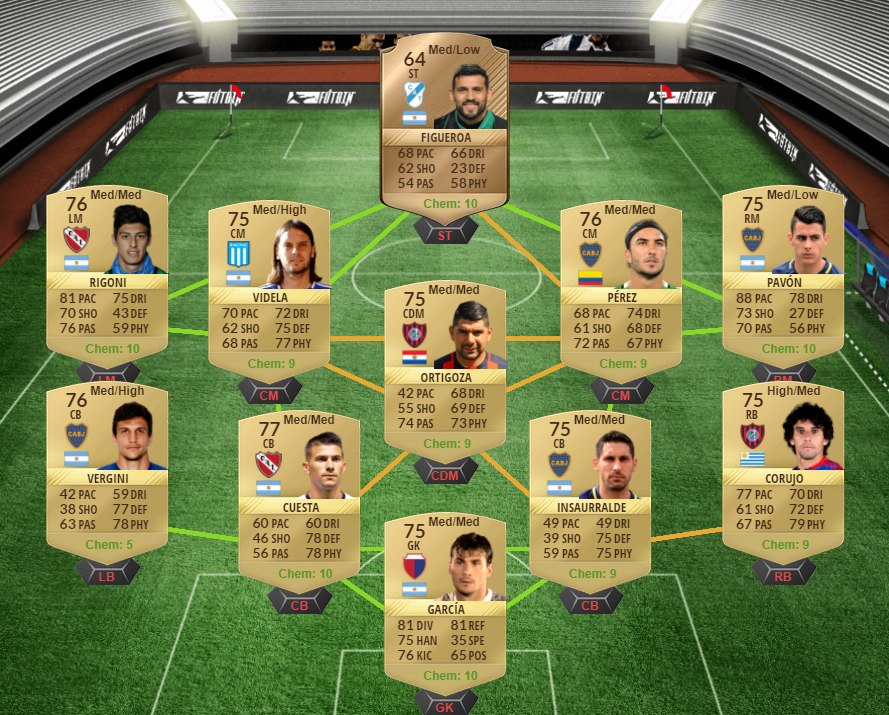 Price
PS4: 6,050 FIFA Coins
XONE: 15,150
Squad 2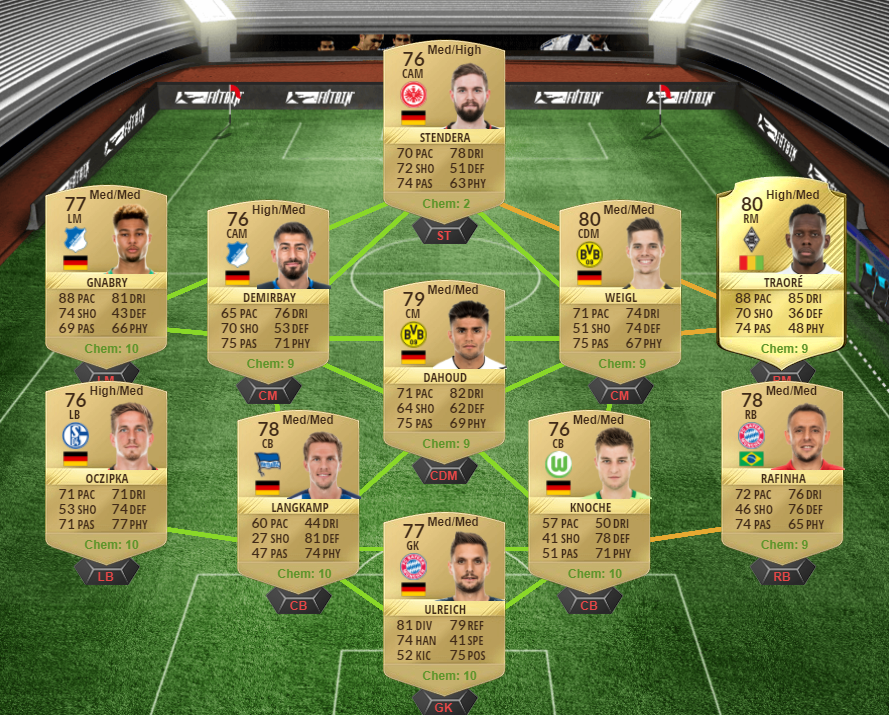 Price
PS4: 6,450
XONE: 7,750
FIFA 17 FUTTIES Nominees SBC - Nathaniel Clyne SBC
Rewards: 1 Clyne
Requirements:
Squad Rating: Min 75
Team Chemistry: Min 60
Players in the Squad: 11
Squad 1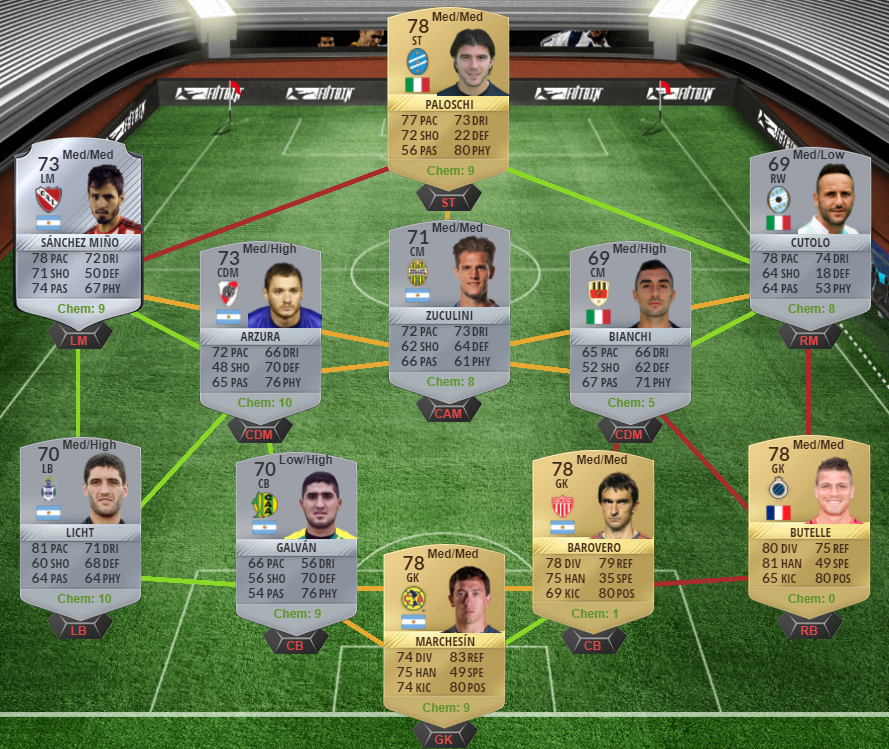 Price
PS4: 7,150
XONE: 8,450
Squad 2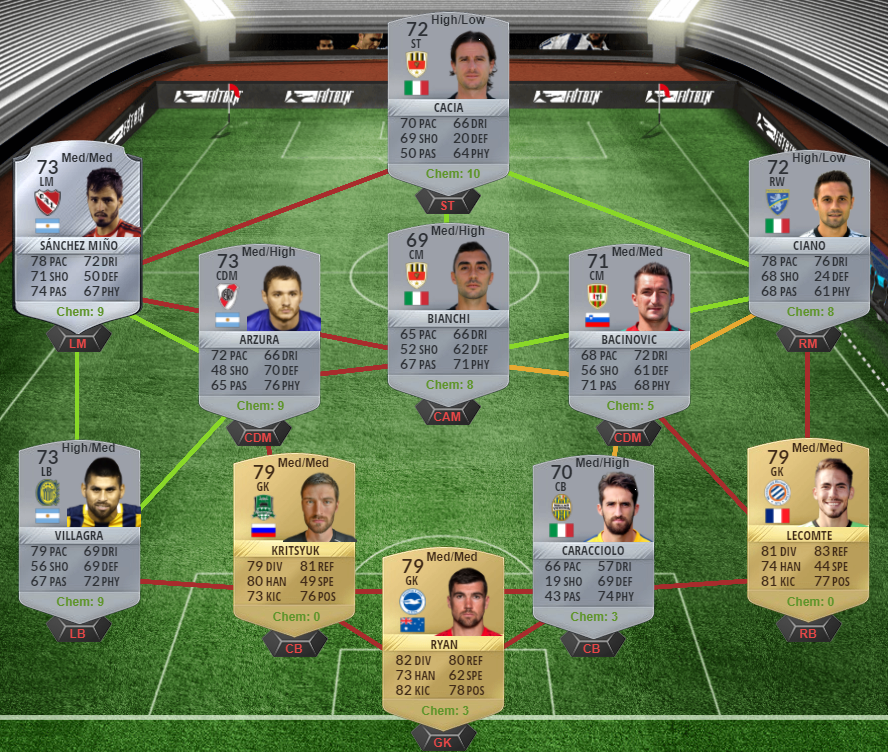 Price
PS4: 8,200
XONE: 13,650
FIFA 17 FUTTIES Nominees SBC - Bruno Peres SBC
Rewards: 1 Bruno Peres
Requirements:
Squad Rating: Min 75
Team Chemistry: Min 60
Players in the Squad: 11
Squad 1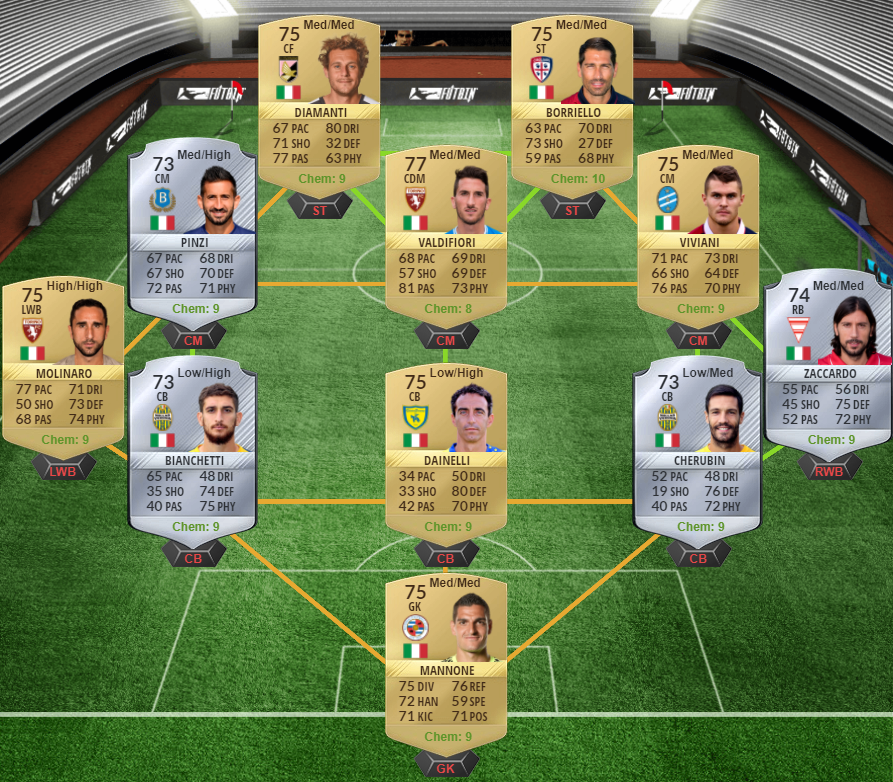 Price
PS4: 5,550
XONE: 7,500
Squad 2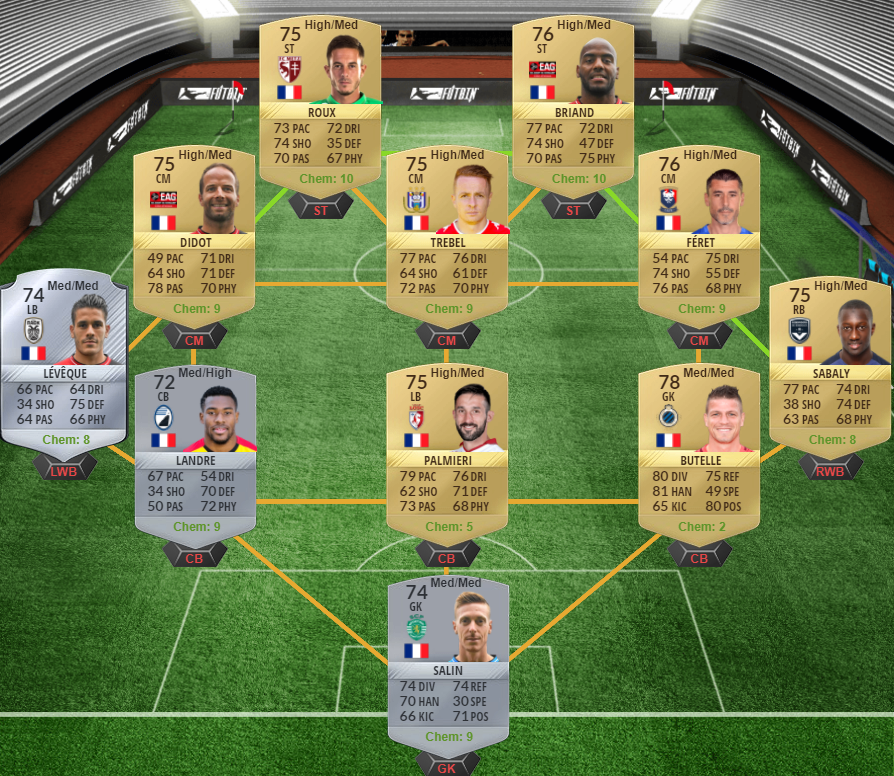 Price
PS4: 5,750
XONE: 7,500